Yes i guess Elections is over,
and there are few unexpected results or rather expected.
I do not really care about the elections,
but well, since everyone does i also stay up late to see.
but what entertains me is the polictical jokes and funny pictures.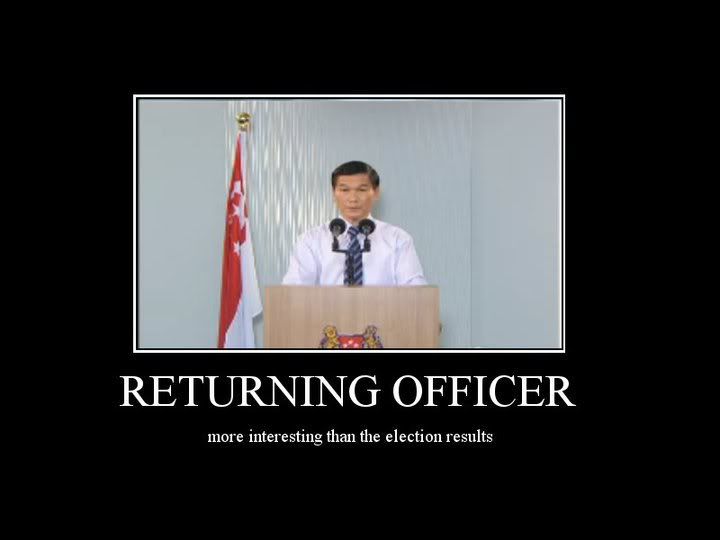 this guy is the best.
well known for his robotic mono tone voice and,
his "Pursant to section...bah blah bah..."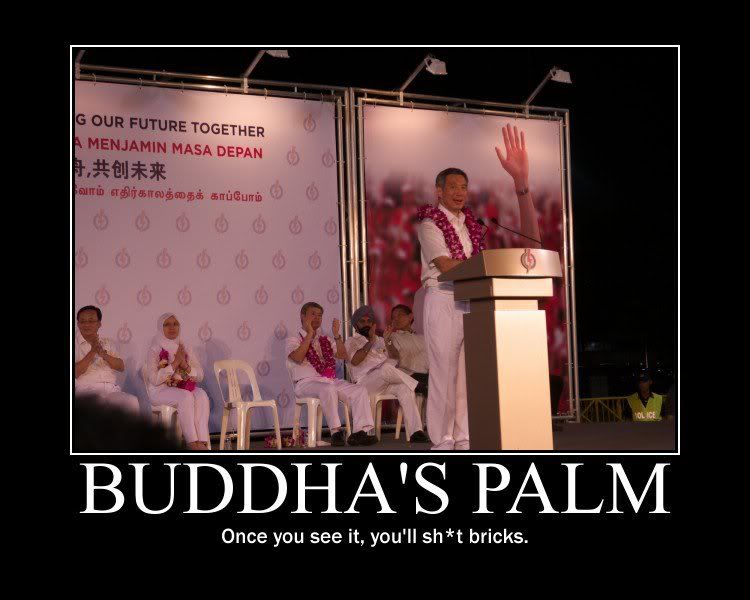 An expected victory from our Beloved PM LEE..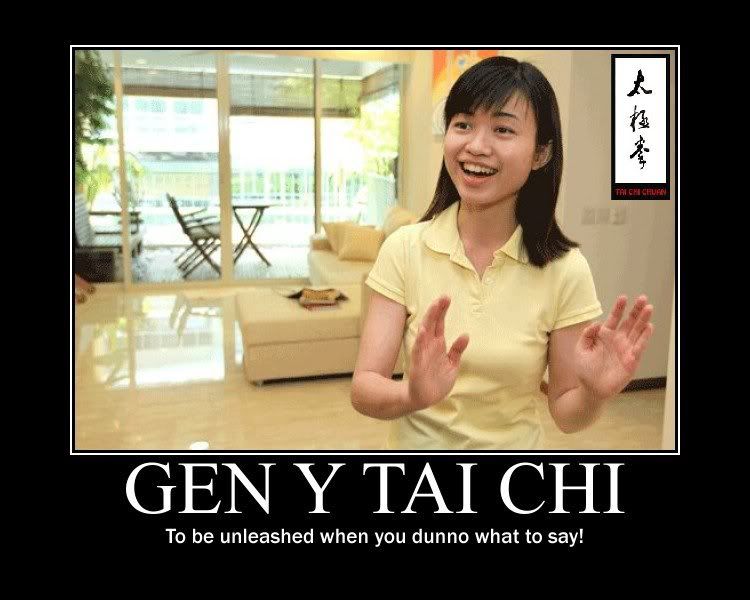 An unexpected expected victory from our TPL..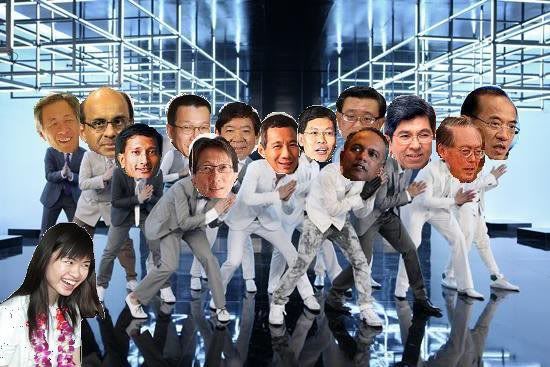 See how creative is our netizens..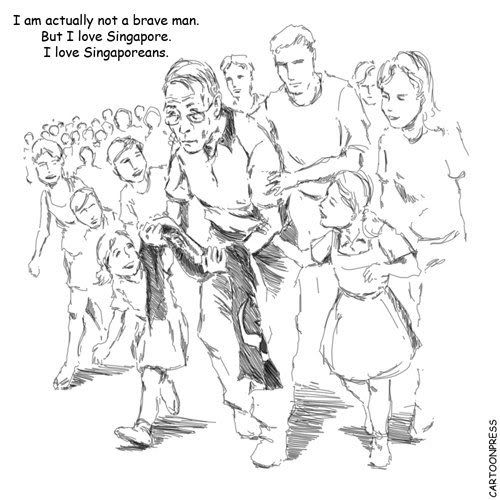 An retirement defeat from CST.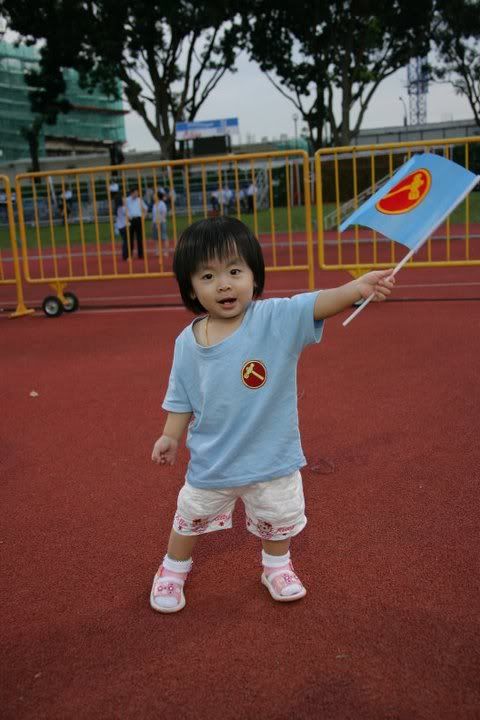 An expected unexpected victory from the Workers!
This marks the end of the elections and,
wonder in 5 years down the road,
what will happen.
5 years shall be..